02 décembre 2021
– 17h15
An online event
Decolonising African Collections? Academic library legacies and African Studies futures. Conversation with Jakobina Mwiiyale (Windhoek), Nora Schmidt (Vienna)
African Studies libraries have become sites of critical interrogations into knowledge production practices. Digital technological possibilities, on the one hand, and colonial legacies in acquisition, cataloguing and knowledge validation, on the other hand, provide challenges to academic library practices. Student demands, in turn, envisage wide-ranging and simple access possibilities. In this Round Table, Jakobina Mwiiyale, Head of the University of Namibia Library User Services, Nora Schmidt from the network for decolonising academic libraries in German-speaking countries reflect on the - often - hidden skills of librarian's knowledge curation, decolonial policy and student demands.
plus
moins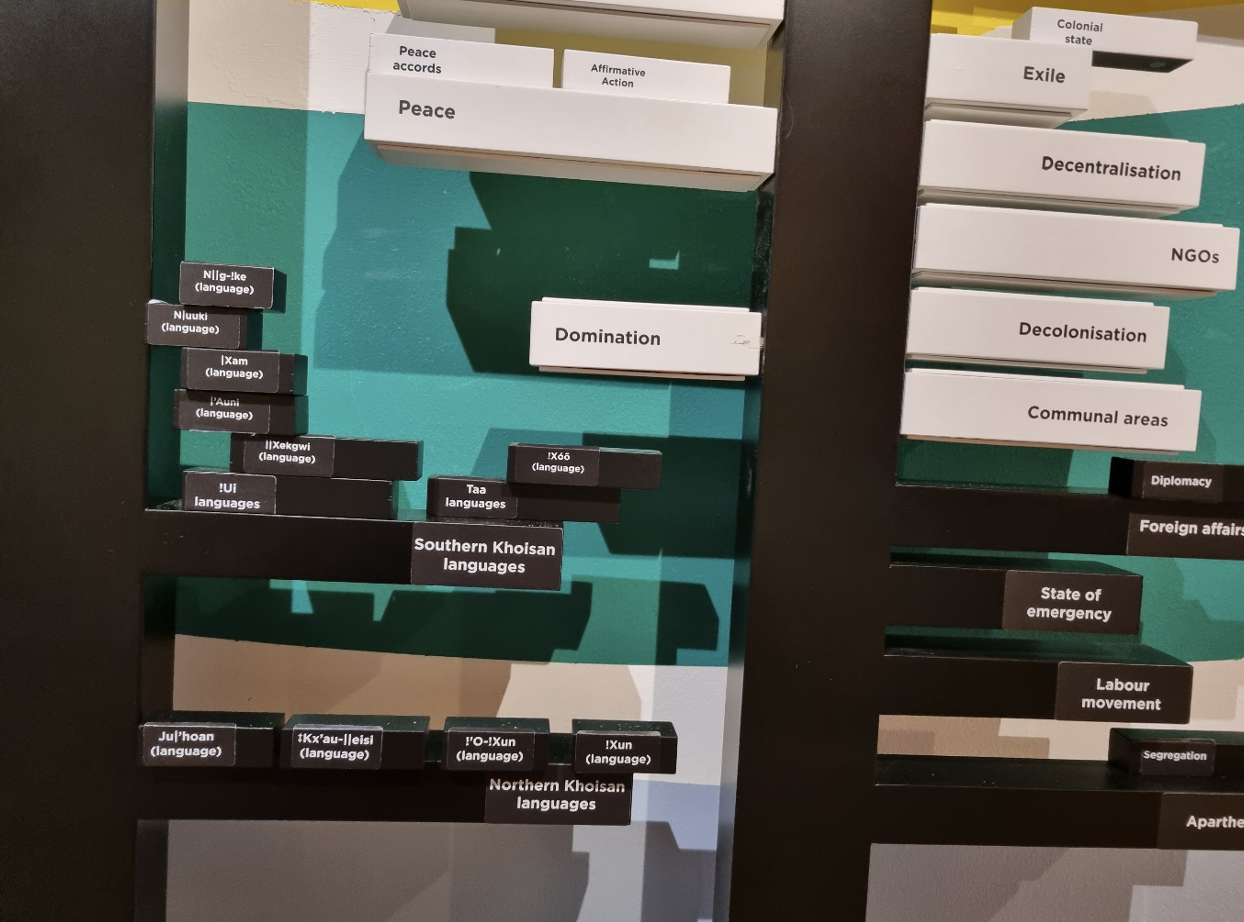 Série: Lieux de savoir
Jakobina Mwiiyale is Head of the University of Namibia (UNAM) Library User Services, Windhoek.
Nor Schmidt is a library and information studies researcher, decolonisation activist and open access advocate, currently working for the University Press at the University of Music and Performing Arts (UDW), Vienna.
Moderation: Dag Henrichsen, Basler Afrika Bibliographien, and Maria Randy Mwatondange, Centre for African Studies, University of Basel, Switzerland.
Decolonising knowledge?
Africa collections in focus Three Conversations
A series organised by the Basler Afrika Bibliographien (BAB), the Swiss Society for African Studies (SSAS) and the Centre for African Studies (CAS) of the University of Basel as part of the series "Wissensorte – Lieux de Savoir" of the Swiss Academy of Humanities and Social Sciences (SAHS)
22 November 2021, 18:15
2 December 2021, 17:15
6 December 2021, 17:15