19. November 2021
– Four Round Tables on 19 and 20 November 2021
Luxury? The (Mis-)Use of Our Built Environment
In the field of architecture, luxury takes many forms. The luxury segment covers a vast array of things, with devalued excess at one end and glorified uniqueness at the other. Architecture thus exemplifies the polymorphism, ambiguity, and multivalency of the environment that we artificially and artistically create for ourselves. In this context, the use and waste of materials and processes are both interdependent and intersecting in equal measure. The event introduced here brings this productive contradiction of our built environment up for discussion.
mehr
weniger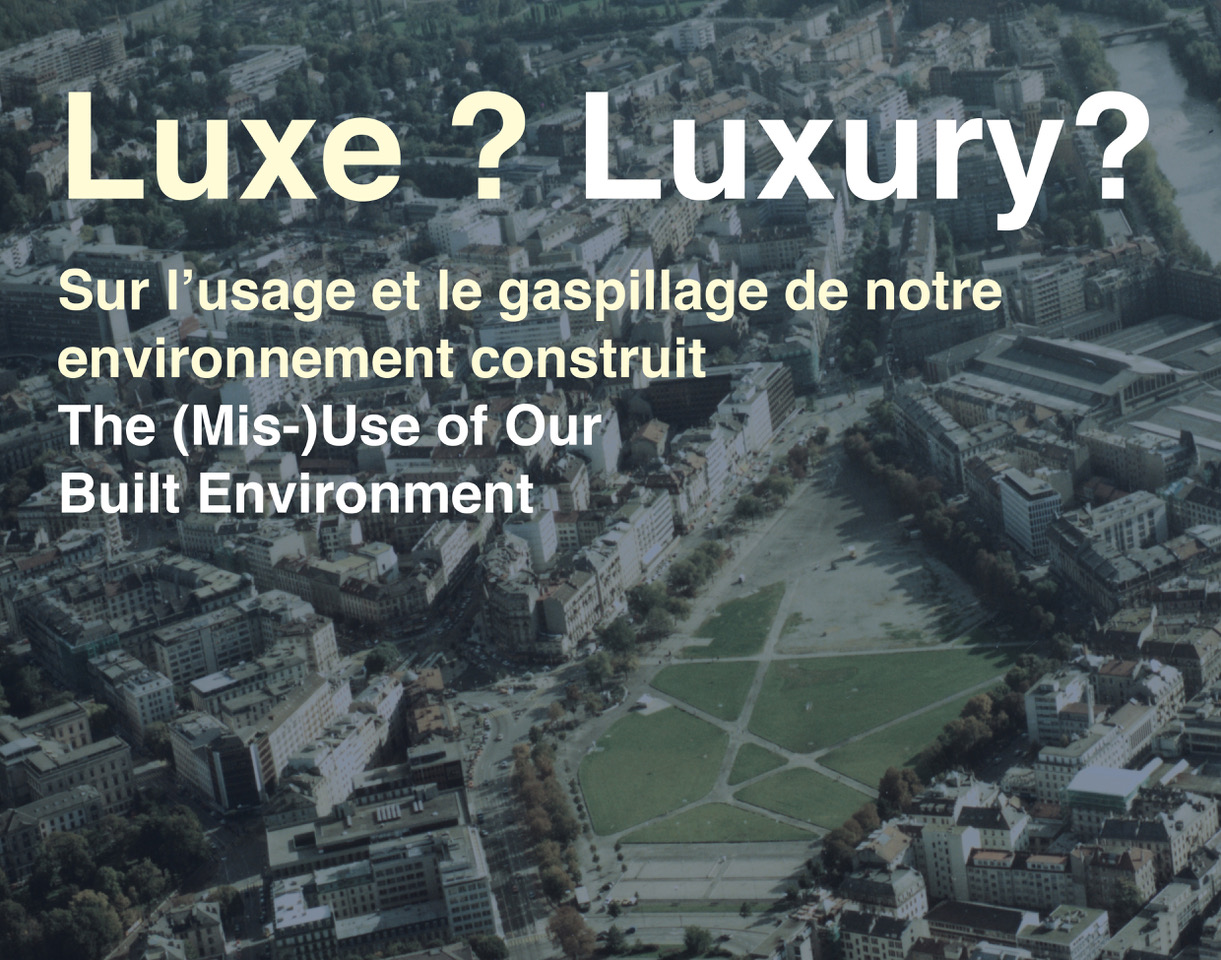 The debate will focus on four themes that have shaped the articulation, function, and meaning of architectural luxury from the Age of Enlightenment to the present day: the relationship between obligation and utility, the problematic role of industrialization in building, the tension between architectural objects and built space, and the ensuing question of the (ir)responsible consumption of material and spatial resources.
Serie: Konsum
Université de Genève, Espace Colladon, Rue Jean-Daniel Colladon 2
Friday, 19 November 2021
14.00-15.30, Round Table 1
Moderation : Marie Theres Stauffer (Genève)
"Luxury – Representation, Ostentation, Obligation"

16.00-17.30, Round Table 2
Moderation : Sonja Hildebrand (Mendrisio)
"Material and Ideological (Mis-)Use: The Industrialization of Construction"
Saturday, 20 November 2021
9.00-10.30, Round Table 3
Moderation : André Bideau (Zürich / Mendrisio)
"From Objects to Spaces"

11.00-12.30, Round Table 4
Moderation : Tibor Joanelly (Winterthur)
"(Mis-)Use of Space"
Detailed programme here.
Beteiligte Gesellschaften